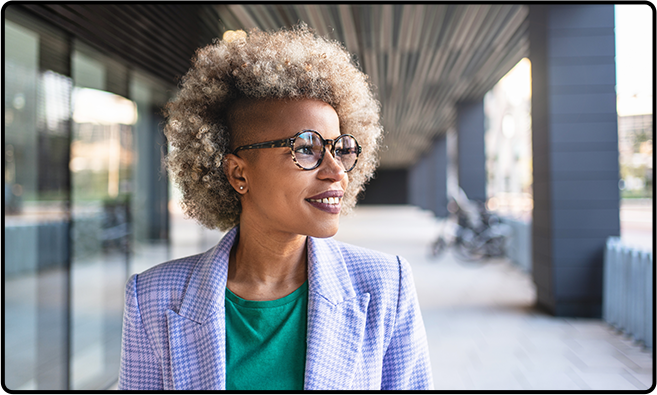 The NAACP is the leading civil rights organization in the United States. When you join San Bernardino NAACP as a general member, you gain a community of advocates and activists dedicated to social justice and equality for all people. Local membership also opens the opportunity to join a committee and lend your name, energy, talents, and passion to take action at the forefront of change.
Our membership community is the reason we've been able to advance, protect, defend, and fight for our civil and human rights for more than a century. If you care about fighting the racial disparities that are still prevalent in America and here at home in San Bernardino, the NAACP is the place where you can make a difference. Contact our office at (909) 300-5160 or email [email protected].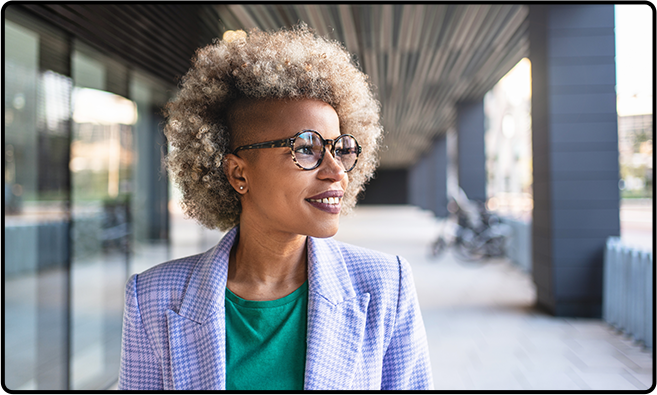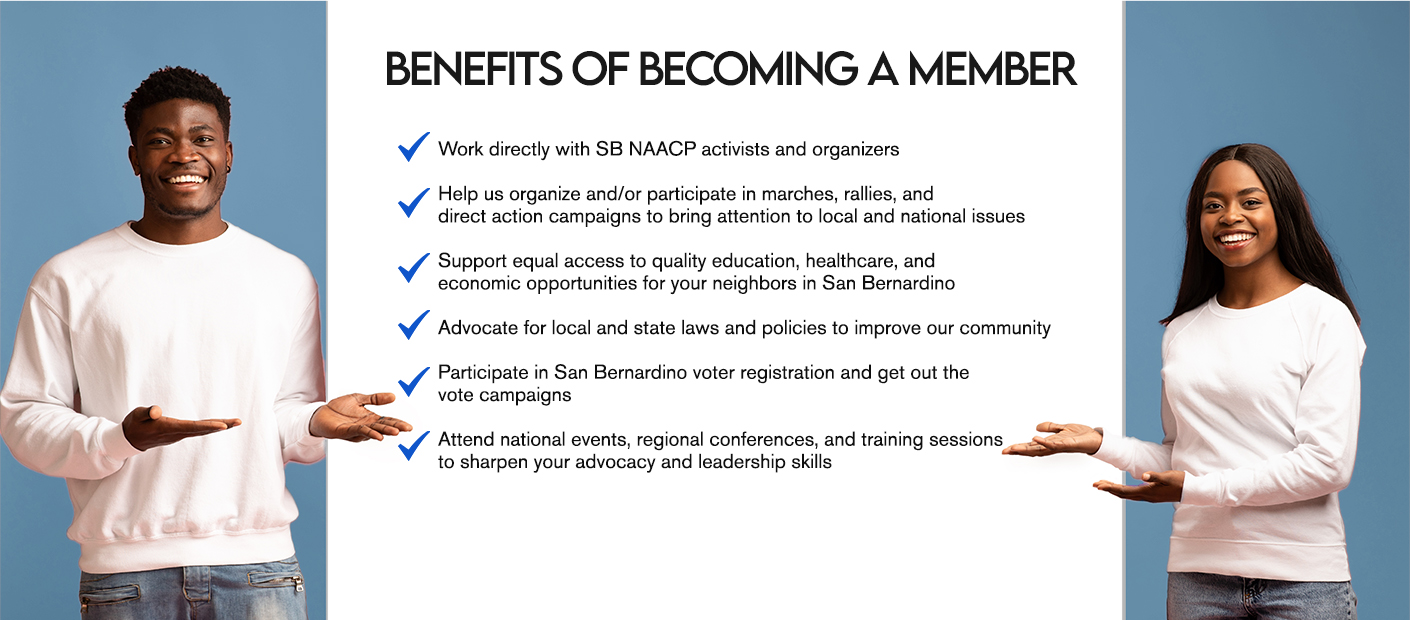 After you complete the step 1. form below
1. Enter your address and contact information
2. Choose the level of membership you would like to obtain
3. Enter your payment information for your membership fee
4.) Once you submit you payment don't forget to come back to the form and click submit
**VERY IMPORTANT**
If you are applying for Silver, Gold, or Diamond Membership ONLY please submit the form WITHOUT payment and we will contact you.
PLEASE FORWARD YOUR CONFIRMATION EMAIL TO [email protected] ONCE YOU COMPLETE THE FORM FOR OUR RECORDS AND TO MAKE ANY CHANGES IF NEEDED!!